---
The first time I went to one of his famous open days, was in March 2005. I made a video of the days events and unfortunately, went into John's 'Black Book' straight away, because, being only about the third video I had ever made, I completely forgot about placing a copyright message in the video for John (oops!), so that seemed to be my association 'down the tubes'!

Thankfully, we seemed to move on and he invited me to go to Amersham with him earlier this year (2009) on the 8th March, which I discovered was his 59th birthday!

John's car reminded me of mine, in that you had to move a load of odds and ends to make a space for your feet in the passenger footwell. We set off shortly after 8am and a carrier bag full of cassette tapes was presented to me to find a suitable musical accompaniment to the journey, of which a steel drum band was chosen!

Once arriving at the M1 near Kegworth, John put his foot down and we flew down the M1 at 80mph, pretty much all the way, until we turned off the M25 to Amersham. As I had never visited the museum, I spent most of the day taking a large quantity of pictures. Later in the day, everyone sang Happy Birthday for John.

On the return journey, we called in at the Pipes in the Peaks, where the FOPS AGM was scheduled in a few weeks time and the resident Organist Christian Cartwright played 'Happy Birthday' for John on the Compton.

John had booked us for a meal at his latest haunt, the Butchers Arms, just outside Leek, where just before 10pm, he introduced me to his favourite meal, a "half-cow" steak, which arrives on a huge plate about 15 inches in diameter. I managed it and didn't need to eat another thing for at least a day afterwards! I offered John some fuel money for the day, but he said that instead of paying him, I could drive us to Amersham in November.

I visited his open day this year and went for another 'alf cow meal later, also with Peter Clarke.

Then came the shocking news about events on the 4th July and I felt honoured to have had the opportunity to get to know him a little better earlier this year.

The auction of his collection was held last Saturday, 21st November and was very well attended, both in the auction room and on the telephone and Internet, with one of the only items not selling was a French clockwork piano orchestrion by Leon Deletomben.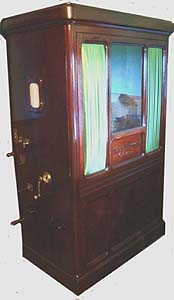 263.jpg [ 28.5 KiB | Viewed 5914 times ]



A 19th century rosewood cased pipe organ sold for over £3000.
259.jpg [ 35.88 KiB | Viewed 5914 times ]



I successfully bid for a few items, an Edison Phonograph and a Victorian music box photo album, which has a sentimental attachment, in that it is the last musical instrument to appear in my video of John's open day in 2005, playing "Lilly of Laguna".

A sad day though, because despite the fact that all the items will have gone to a good home, that fabulous collection of mechanical music history has now been dispersed around the country (possibly the world).



File comment: A partial view of John's collection
DSCN1175a.jpg [ 80.96 KiB | Viewed 5914 times ]



I have also had the opportunity to meet his Brother, Joe and his Sister, Beth, who thanked me for the video, which ironically, despite John's initial objections, has now become a treasured family record of one of those famous open days.



File comment: John's amusing bumper message!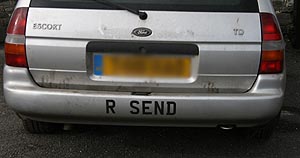 IMG_5496_a.jpg [ 25.86 KiB | Viewed 5914 times ]